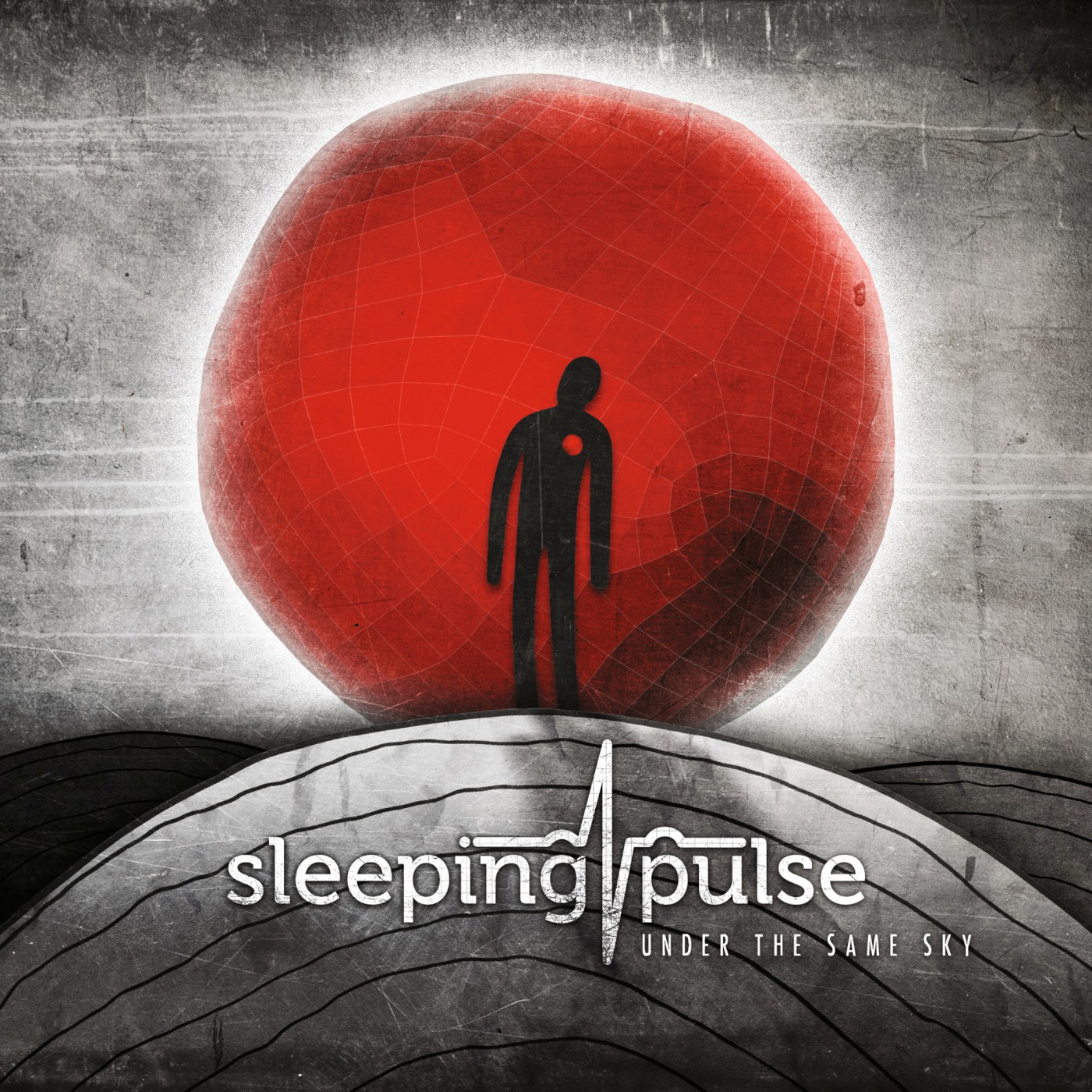 Once in a while an album comes out that changes your perception of what music as an art form can be. These are the albums that change music and change lives. Debut album from Sleeping Pulse is not one of them.
Not in that revolutionizing way albums like Downward Spiral, Dark Side of the Moon, Ænima etc. are.
But Sleeping Pulse's Under the Same Sky is an album of pure greatness from start to finish. Its approach and format are not revolutionary, but this is certainly an album that would make it to my top ten of the past decade or even two decades, should I ever decide to make such a list.
Under the Same Sky came out in the last quarter of 2014 and it's collaboration between Mick Moss (Antimatter) and Luis Fazendeiro (Painted Black).
I've stumbled upon this album by coincidence. Well not completely because I've already been fan of Moss' music and during one of the countless runs of Antimatter's Fear of a Unique Identity I felt an urge to check out what Moss is up to so I checked his website, where I read about his new project Sleeping Pulse and the album they've just released. So I had to check it out.
What happened was that after first spin of the album I was like a dear caught in the headlights. I knew I really liked the album, what made such impression on me was the fact that Under the Same Sky had that magic that distinguishes the magical from great.
Since then I have heard the album countless times and here almost a year after my first encounter with it I'm surer of its qualities than ever before.
Lots of elements make this album so outstanding, but of course it all starts with the tunes themselves. Music of Sleeping Pulse is fairly stripped-down and focuses on the very gist of the songs. And the songs are simply phenomenal, both from the musical and emotional point of view. The depth of the music and lyrics is further strengthen by the performance, production and nonetheless the arrangements.
Under the Same Sky is one of the rare examples of art where every single aspect fits perfectly in and lifts the entire experience that much more. All the way down to the tiniest detail.
I was not aware of work Fazendeiro has done before, but the music he has written for this album is simply breath taking.
In many ways it's hard to talk about all those amazing details and parts of this album, because they all work so well together, they all serve a purpose and that's one of the reasons this album is such an amazing piece of music. This album not only, masters every single aspect of a musical release, but amazingly they make them work perfectly together.
The limited edition of this CD comes with 5 songs from acoustic sessions and what you get is not what most other artist do, which is basically play their songs accompanied by the acoustic guitar. These versions are extremely beautifully rearranged and give the songs more than an interesting twist. It gives them new life. I hope to God that they release acoustic version of the rest of the songs as well. If only digitally. I just yearn to hear them.
Under the Same Sky is a piece of art that doesn't come by all that often. Do yourself a favour and buy a copy of it and once you receive it make sure to listen to it on fine loudspeakers of some fine headphones. Make sure you are not disturbed by anything or anyone and surrender to this beauty. Trust me …it will make you smile.